Does Well Water Need to be Filtered? Here's the Answer
Wells are still commonplace on many properties. People rely on their well to provide clean, healthy drinking water. But is well water actually safe to drink, or should it be filtered?
The safe answer is that yes, all well water should be filtered. Even if a well is found to be safe, it may become contaminated over time. By filtering your well water, you will have clean drinking water and peace of mind whether your well water is already clean or not.
Whether you're looking to buy a new homestead with a well or you just feel you need to take a closer look at your own, you should ensure that the water drawn from your well is up to the accepted standards of drinking water that render it safe to consume.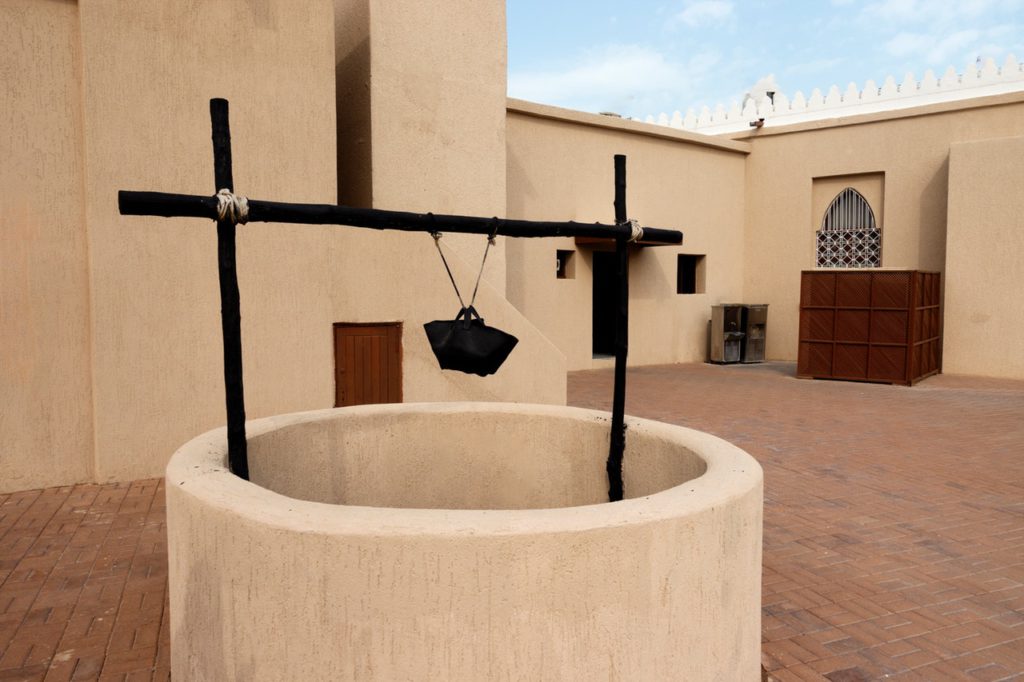 Well water comes with absolutely no form of water treatment which is otherwise carried out by the Public Water Systems provided by the Government. Well water is thus particularly vulnerable to possible contamination with all kinds of pollutants.
Is Filtering Well Water Necessary?
Over the last 50 years, contaminants and pollutants have become more abundant than ever. Most of the ground water sources have been contaminated by pesticides, herbicides, toxins from industries, and faulty waste treatment.
Sadly, most of us will have to filter our well water. The National Ground Water Association has recommended that all well owners should test the water on their properties. This needs to be done at least every year to detect any contaminants, nitrates or bacteria.
We'd like to point out that even wells that have been previously safe could easily get polluted by harmful substances such as lead and arsenic, to mention only two.
Does Your Water Need Filtration?
We would advise that every well owner look out for these issues first thing before considering their well safe.
Any kind of change in odor, taste, or the general look of the water
Any history of bacteria in the well
Presence of flooding, septic tanks, marshy areas, cisterns or any known areas containing toxic stuff around your property. They should be at least 50 feet from your well.
Repetitive gastrointestinal problems experienced by family or guests
Any change in water system installations
Problems with wells at neighbors homesteads
Well Water Quality Indicators
There are many water quality indicators that are widely used to measure the presence and quantity of pollutants. However, these WQI's don't always mean your well will cause problems, but they're used due to the relative simplicity of detection.
As an Amazon Associate we earn from qualifying purchases.
We think if you're not really sure of what might reside in your well water, then you may want to try out this 15 in 1 drinking water test kit, which covers 15 of the most widely spread pollutants out there.
The Environmental Protection Agency has a list of many contaminants as shown in this Contaminant Candidate List (CCL) and Regulatory Determination.
If and when you happen to suspect or worry about your well containing contaminants other than those examined by the routine tests, you'll have to be certain that you test for that as well.
We advise here that you're relatively sure you have a problem because tests cost money. What you might want to do is consult the local expert, your neighbors, and the locals as well.
Beware! If your well is older than 50 years it might be shallow and badly constructed. Old casings could leak stuff and the pumping system might leak oils into the water.
You might get a general idea of the quality of the water by paying attention to faucets and showerheads, which will have lime deposits if the water is hard.
In the case of iron bacteria, the sink and toilet will show a slimy coating that you can't miss. Rust will be evident in the toilet and sinks if the water happens to contain magnesium and iron.
Who Should You Entrust with Testing Your Well?
Environment authorities and local health facilities are usually the go-to places to test for nitrates, total coliforms, ph, volatile organic compounds, and fecal matter. You can start your search for well water programs and professional testers here on the EPA website.
Sampling Well Water Quality
You should bear in mind that the safety of your well is always your responsibility. A yearly check is recommended, and every five years or so you might consider a more comprehensive test. We like the following demonstration of how to sample your well.
Drink Safe
Some wells are safe, but the number is decreasing with every passing year.
If the above-mentioned tests show acceptable levels of contaminants and pollutants and you find no reason to suspect a problem, go ahead and enjoy your trusted well.
If you happen to find that your well water is contaminated, don't you worry, it's not so difficult to deal with. There's a ton of filtration systems for all kinds of problems, but you have to filter the water according to the types of pollutants or contaminants you might find in it.
The Dry Facts
We really think that you should check your well on a yearly basis for all probable or likely contaminants in your area. If you find any regulated contaminant above the accepted levels for groundwater, then looking into filtration options is the way to go.
Bear in mind that you should always take care not to contaminate the sample.
You might just want to use filtration systems even if you detect nothing merely to be on the safe side.
You might also be looking for a better taste or simply because you suspect something even if the tests don't show it. When it comes to our drinking water, we really believe that it's better to be safe than sorry!