What Are The Cheapest Water Dispensers?
If you're looking for a water dispenser that won't break your budget, Amazon has plenty of options available at an affordable price. This guide will take you through the cheapest water dispensers and help you figure out which one is best for you. We'll also look at what features some of these products have so you know what to look for in a product.
The Primo Top loading dispenser, Avalon self-cleaning bottleless water dispenser, Whirlpool compact mini fridge, and Brio bottom-loading water cooler are among the cheapest water dispensers on the market. These water dispensers are not only cheap but also provide great quality and reliability.
Types Of Water Dispensers
When it comes to choosing a water dispenser for your home or office, there are several different types to choose from. Here is a look at the different types of water dispensers and some of their features.
Tabletop Water Dispensers
These water dispensers sit on top of a table or countertop and are ideal for small spaces. They typically have a built-in reservoir that holds 2-5 gallons of water and an ice maker. Some models also have a built-in filter.
Floor Standing Water Dispensers
Floor-standing water dispensers are taller than tabletop models and usually have a larger capacity reservoir (5-10 gallons). They are ideal for larger families or offices that go through lots of water each day. Some models come with an ice maker and/or built-in filter.
Wall-Mounted Water Dispensers
Wall-mounted water dispensers are perfect for small spaces since they take up no floor space. They mount directly onto a wall and typically have a capacity of 2-5 gallons. Usually, these types of dispensers don't need a water bottle and take water directly from a tap or water line.
Cheapest Water Dispensers On The Market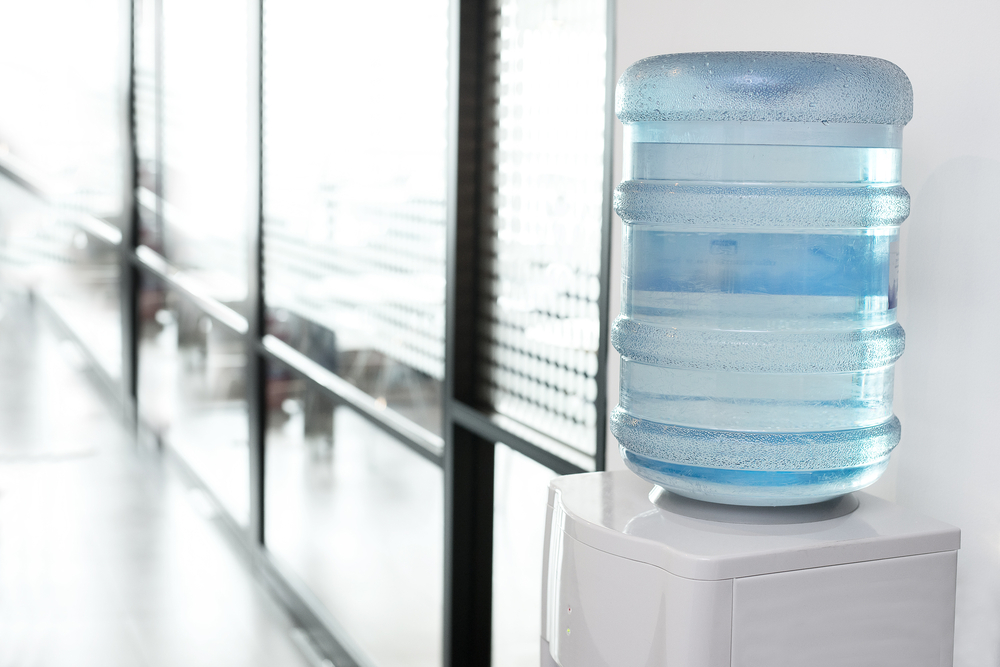 There are many water dispensers on the market, but not all of them are created equal. Some are more expensive than others, but that doesn't necessarily mean they're better. In fact, there are some great cheap water dispensers available on Amazon. If you're looking for a cheap water dispenser that will still provide you with quality water, then any of the options on our list will be a great choice.
Primo Top Loading Hot/Cold Water Dispenser
This water dispenser has a top-loading system that ensures nothing gets in the way of your water. The Primo Top-Loading Hot/Cold Water Dispenser also has a slim profile design, so it won't take up too much space in your kitchen. This product is sleek and stylish, with a beautiful stainless steel finish. It also offers hot and cold water, so you don't have to worry about getting stuck with just one or the other. The Primo water dispenser comes with a very affordable price tag of just $149.99 (as of publishing this article, as will be the case with all the prices listed).
Avalon Countertop Self-Cleaning Bottleless Water Cooler
It has an easy-to-use touchpad interface and can dispense up to 16 gallons of drinking water per hour. The unit comes with two faucets, which means you can drink water from a variety of places without having to walk around your kitchen. Plus, it has a sleek design that will look good in any kitchen. The Avalon Countertop Self-Cleaning Bottleless Water Cooler is available for under $99, making it one of the cheapest options on this list.
Frigidaire EFWC498 Water Cooler/Dispenser
If you're looking for a water dispenser that can fit in small spaces, this one's for you. The Frigidaire EFWC498 Water Cooler/Dispenser is by far one of the cheapest water dispensers I found and it's perfect if you have very limited space. It has a slim design, so you can easily place it in compact spaces. It only holds both 3 and 5-gallon water bottles and has room for 8 cans of soda, so while it doesn't have a ton of storage space, it does its job as a cheap water dispenser well. You can get this amazing water dispenser for just under $90.
Brio Self-Cleaning, Bottom-Loading Water Cooler
The Brio Self-Cleaning, Bottom-Loading Water Cooler has been designed to be eco-friendly, with high-quality performance and an attractive design. It is built with three main components: a drinking container, a filter, and a base that can be filled with ice or water. It is made of BPA-free plastic parts that are sturdy and durable. All components are easy to clean, which makes this model perfect for small businesses or homes where space is limited. The Brio self-cleaning water cooler is available for just $266.
Things To Consider Before Buying
When choosing a water dispenser, even the cheapest water dispensers, there are several factors to consider. First and foremost, you'll want to decide what type of water dispenser you need. There are three main types of water dispensers: countertop, floor-standing, and under-sink.
Once you've decided on the type of water dispenser you need, the next step is to choose the right model for your home. There are a few things to keep in mind when selecting a model.
Water Capacity
If you only need a small amount of water each day, a countertop dispenser might be sufficient for your needs. But if you have a large family or office, you'll need a floor-standing model that can accommodate multiple users.
Temperature Control
Do you want cold, hot, or room-temperature water? Some dispensers only provide one temperature option, while others offer all three.
Filters
Before buying a water dispenser, decide whether you want a dispenser with a filter or without a filter. If you are choosing a model that comes with a filter, ensure the filter is easy to clean.
Usability
Make sure the model you choose has an easy-to-use control panel or touchscreen interface. Always choose a water dispenser that comes with a waterproof control panel. Water leakage can cause short circuits, which will damage the control panels.
Energy Efficiency
Many newer models are designed to be energy efficient, so look for one that has an Energy Star rating. Since, water dispensers use continuous energy and are turned off less frequently it is always better to choose an energy-efficient dispenser, as it can save you money in the long term.
Conclusion: Cheapest Water Dispensers
We hope this article has helped you learn more about the different types of water dispensers and their prices. If you are in the market for a new water dispenser, be sure to do your research to find the best model for your needs. With so many options on the market, there is sure to be a water dispenser that fits both your budget and your lifestyle.